Transportation Services
Evergreen Transport, LLC is a unique and superior provider of logistic services. By operating a diversified fleet, it enables us to provide logistic services to a wide and various customer base. Our services include on-site dedicated service, dry bulk and food grade service, dump, flatbed, and container services. Our scope of service extends throughout the Southeast, Midwest, and East coast areas of the United States.
Evergreen Transport, LLC, employs a qualified, knowledgeable, and experienced sales staff that will communicate and work with your company to ensure we meet your logistical requirements and expectations.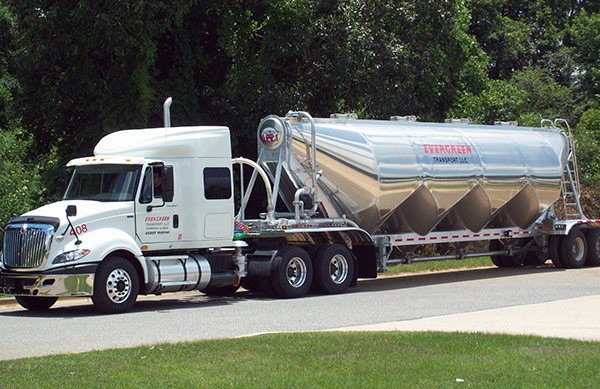 Dry Bulk Commodities
We specialize in dry bulk commodities such as Ash, Ammonium Nitrate, Cement, Lime, and Sand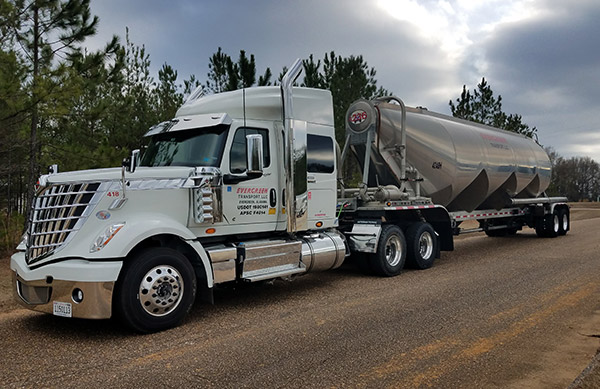 Food Grade Commodities
The commodities transported in our food grade division are Adipic Acid (Non-Hazard Powder Form) and Medical Plastic Pellets.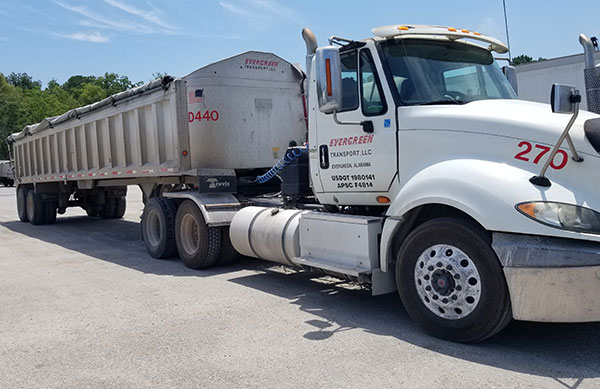 Dump Commodities
The commodities that are transported by our dump division include Aggregate, Bottom Ash, Gypsum, and Limestone.
Have questions?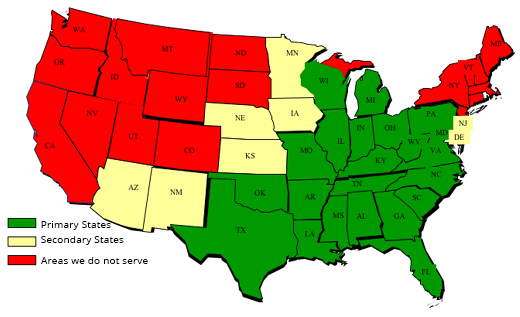 Our experienced sales team is ready to assist with your logistical and transportation needs.