Evergreen Transport, LLC is a diversified truckload carrier that provides logistical services throughout the Southeast, Midwest and East coast. A large percentage of our loads are delivered regionally, which offers our drivers additional home time. We understand that offering more home time presents a huge upside when hiring drivers as well as driver retention.
Evergreen Transport, LLC.
Evergreen Transport, LLC operates three major fleet divisions, which include dry bulk, dump, and flatbed. Our bulk commodities include lime, cement, fly ash, and ammonium nitrate. Evergreen also operates food grade tanks that haul medical plastic pellets and non-hazardous adipic acid in powder form.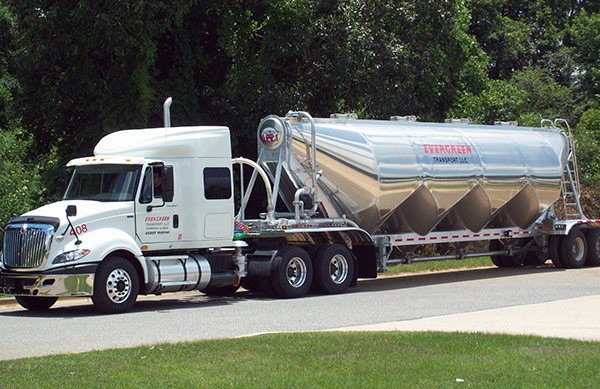 Dry Bulk
Commodities
We specialize in dry bulk commodities such as Ash, Ammonium Nitrate, Cement, Lime, and Sand.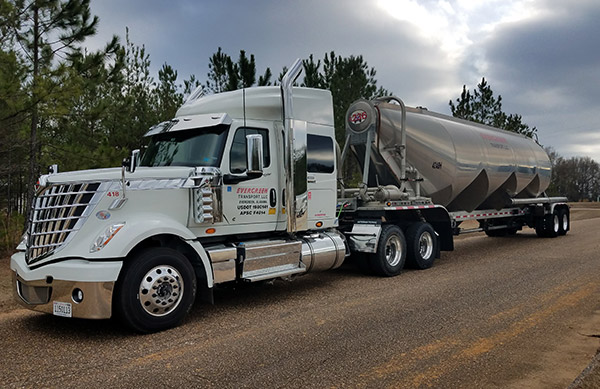 Food Grade
Commodities
The commodities transported in our food grade division are Adipic Acid (Non-Hazard Powder Form) and Medical Plastic Pellets.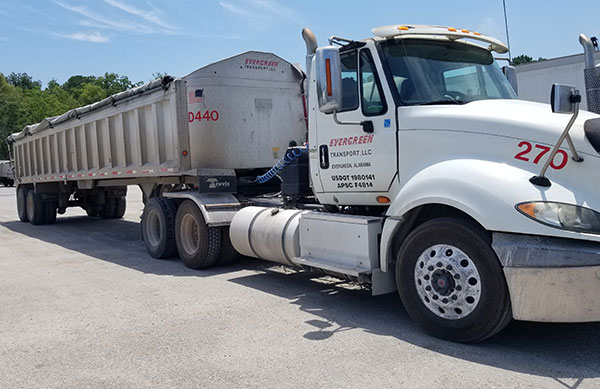 Dump
Commodities
The commodities that are transported by our dump division include Aggregate, Bottom Ash, Gypsum, and Limestone.